Simple explanation of Single Terry Velour Circular Knitting Machine
---
Single Terry Velour Circular Knitting Machine has single needle track, double needle track and four needle track models
Single Terry Velour Circular Knitting Machine has single needle track, double needle track and four needle track models, and has a positive wrapping terry machine (the terry yarn wraps the ground tissue yarn inside, that is, the terry yarn is on the front side of the fabric It is shown that the yarn of the ground weave is covered inside) and the reverse-wrapped terry machine (that is, the terry fabric we usually see, the yarn of the ground weave is on the reverse side of the fabric), using the sinker and Arrangement and combination of yarns to weave new fabrics.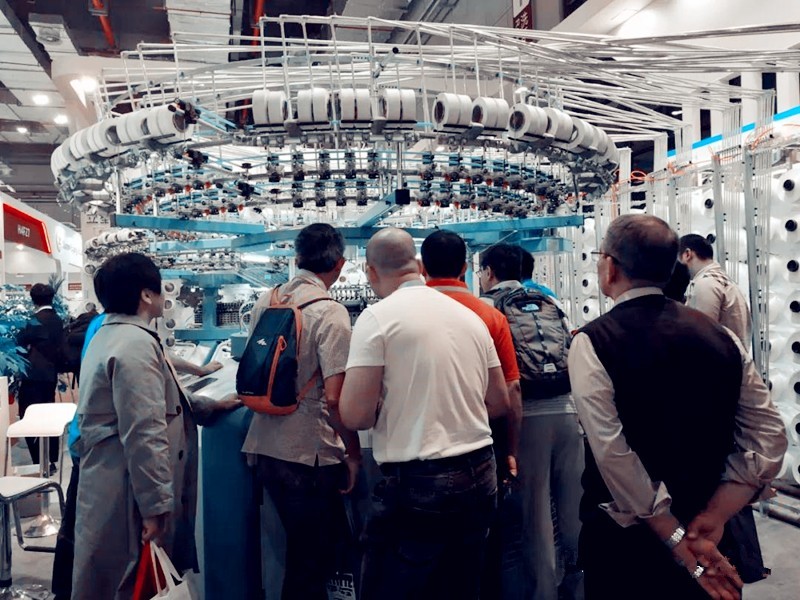 The small Single Terry Velour Circular Knitting Machine is called a mechanical jacquard machine in knitting enterprises. It is simple, convenient and fast to change varieties, but the speed is low and the output is low. It has several types of jacquard wheel type (commonly known as faceplate type), pick type (swing type), drum type, insert type, etc. It is used to weave and produce various single-sided small jacquard fabrics. It has ordinary single-sided, ordinary terry , sweater, ring transfer and other small jacquard machines.
Large-scale Single Terry Velour Circular Knitting Machine is commonly known as computerized jacquard circular knitting machine, because it inserts a well-designed floppy disk into the computer and enters the program to carry out knitting production, so it is also called foolish circular knitting machine. The machine adopts computer program to select knitting needles for knitting, non-knitting and tucking. ), used to weave knitted fabrics with large patterns, and can change the color of the yarn. There are four colors, five colors, six colors and eight colors that can change each other, with large jacquard single side, jacquard hair Jacquard machines for rings, jacquard sweaters, transfer rings, etc.
Copyright © 2022 Quanzhou Dongtai Knitting Machinery Co.,ltd. | Business license