2018 SHANGHAI – ITMA ASIA + CITME
---
DONGTAI exhibits at ITMA ASIA + CITME 2018.
19 October 2018 – ITMA ASIA + CITME 2018, the leading textile machinery exhibition in the region ended successfully after five days of exciting product demonstrations and business networks (held from October 15th to 19th).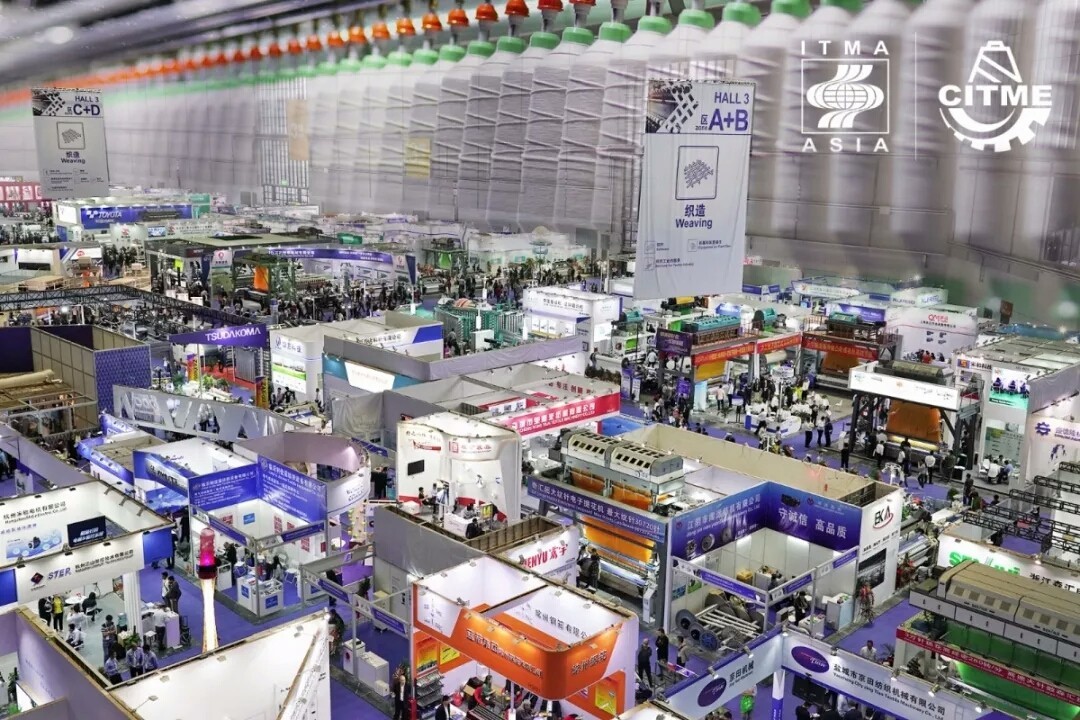 Summary and Features of ITMA ASIA + CITME
Since 2008, a joint exhibition named "ITMA ASIA + CITME" has been held in China, held every two years. This landmark event took off in Shanghai, with the unique advantages of the ITMA brand and China's most important textile event-CITME. This move merged the two exhibitions into one large-scale high-quality event, which was strongly supported by all nine CEMATEX European Textile Machinery Association, CTMA (China Textile Machinery Association) and JTMA (Japan Textile Machinery Association). The version of the combined exhibition will be held at the newly established National Convention and Exhibition Center (NECC) in Shanghai.
The sixth joint exhibition welcomed more than 100,000 visitors from 116 countries and regions. Compared with 2016, domestic visitors increased by 10%. About 20% of tourists are from outside China.
Highlight——High Speed Circular Knitting Machine Series
At ITMA ASIA + CITME 2018, DONGTAI New type High Speed Circular Knitting Machines gain popularity among visitors.
Quanzhou Dongtai Knitting Machinery Co., ltd, founded in 1997, specializes in circular knitting machines with over 23 years of experiences. This company manufactures all kinds of circular knitting machines including single jersey(single tubular/single open width), double jersey/tube interlock, fleece, computerized jacquard/electronic jacquard, high pile, rib weft knitting machines and so on. What's more, Dongtai also deal in related spare parts for circular knitting machines including needles, cams, cylinders, storage feeders, inverters, oilers/lubrications, lycra attachment, take down system, driving gear and so on.
Exhibition On-Site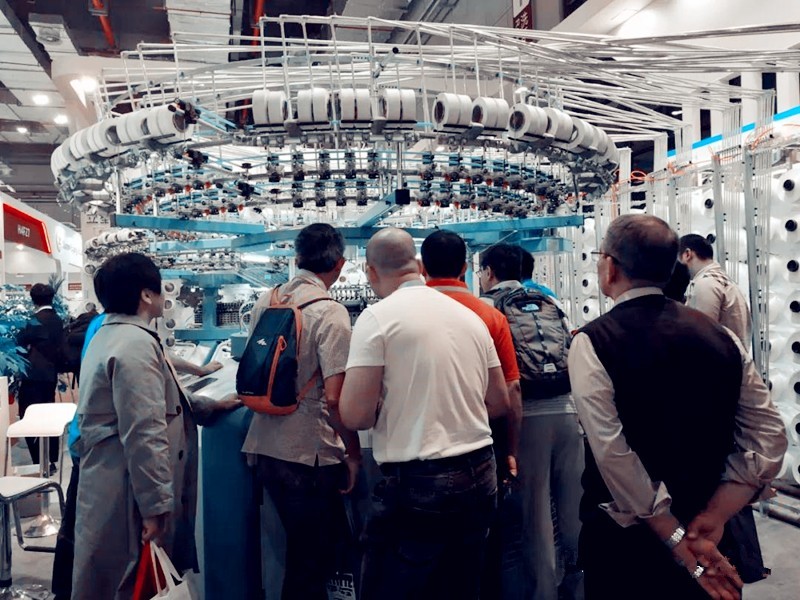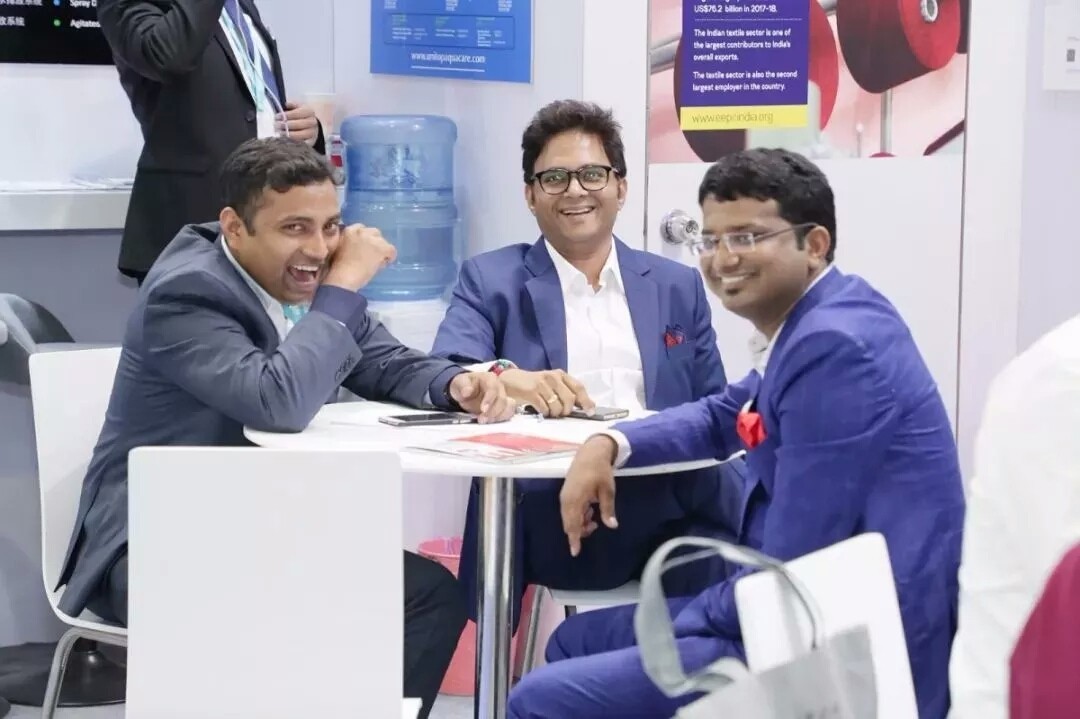 DONGTAI CEO Mr. Wang Posed for photos with Indian Solo Agent Mr. Jatinder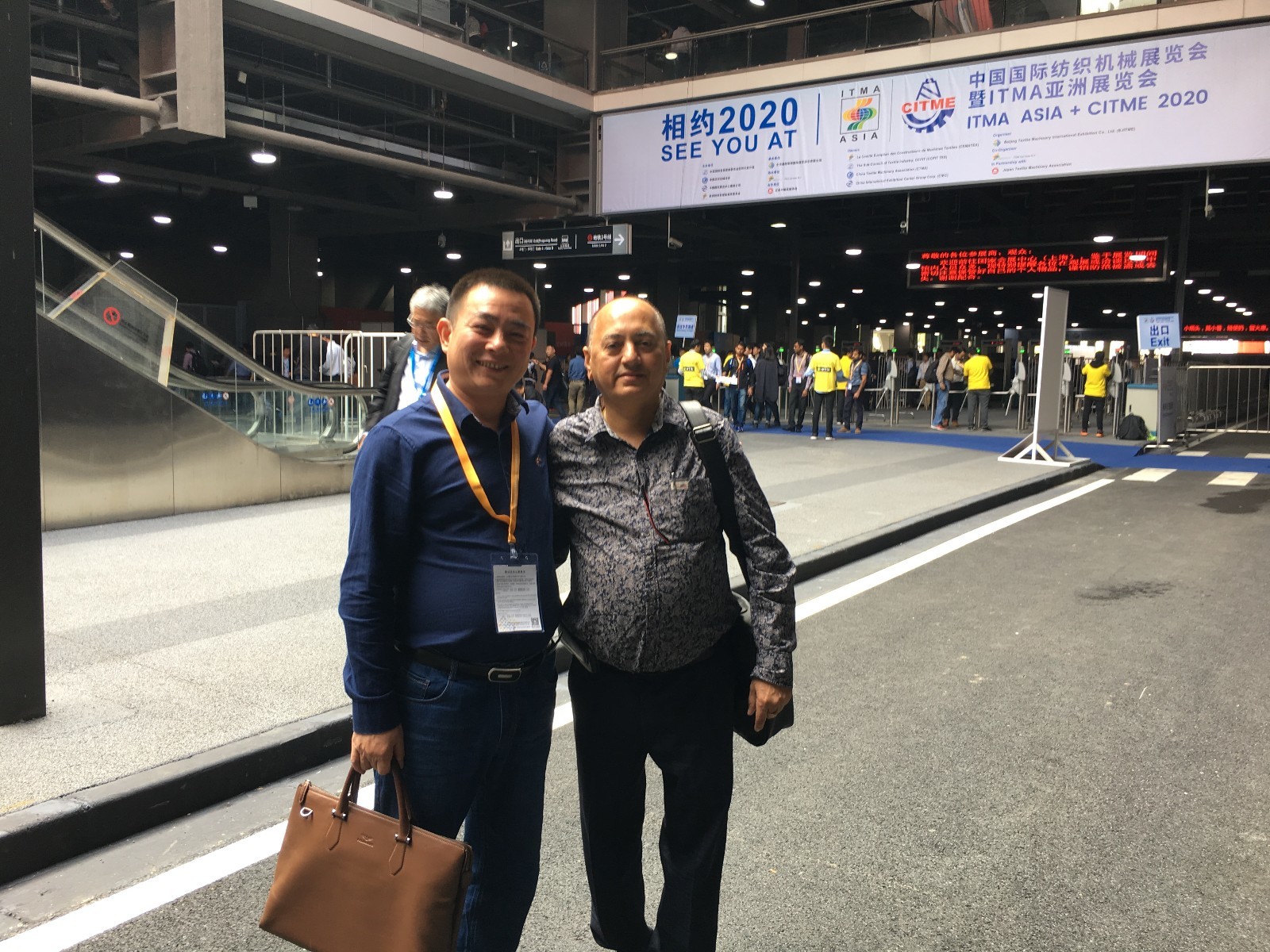 Copyright © 2022 Quanzhou Dongtai Knitting Machinery Co.,ltd. | Business license