DONGTAI Improves Position in Southeast Asia for Circular Knitting Machines
---
DONGTAI reports that its market share is above average, thereby occupying more market in Southeast Asia.
Though under the pandemic situation of 2020, Dongtai Knitting Machinery Co., Ltd, the circular knitting machine manufacturer, has further increased its market share in Southeast Asia. The region remains one of the company's strongest and most stable sales markets.
Even in the tough years, manufacturers and their long-term Southeast Asian representatives,especially India, Indonesia and Bangladesh, have achieved positive results.
Despite the setbacks of the epidemic, the Southeast Asian market is still a growth market.
During the lockdown,to some degree, daily demand has ground to a standstill. However, during the second half of year, orders of circular knitting machines have bounced back again.This is due to a desire for production bases near Southeast Asia and increase in demand for comfortable clothing. What's more, government measures helps ease the economic downturn.
DONGTAI Knitting Machinery Co., Ltd stands out in the market for fleece fabrics, with the three thread fleece machines being the top seller in Southeast Aisa, especially in India. Fleece machines knit fabrics for sports and casual wear (such as hoodies), and is very much in line with the 2020 home office trend. Besides, some clients have request for single jersey conversion kit for three-end fleece machines. As single jersey fabrics is always the most regular type. What's more, single jersey circular knitting machines are capable of high production even with elastane/spandex yarns.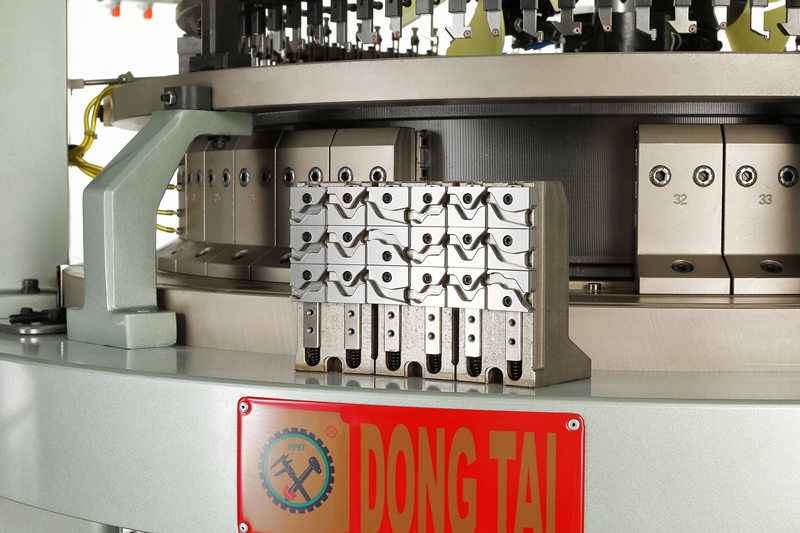 Another top product during the pandemic year is interlock rib circular knitting machines. The machines function as knitting for both double jersey and rib fabrics. Dongtai specializes in double jersey/interlock circular knitting machines for more than a decade, which is designed as universal machines to produce more types of fabrics, therefore, cater to diverse and changing market needs and enhancing the local competitive power.
Copyright © 2022 Quanzhou Dongtai Knitting Machinery Co.,ltd. | Business license