Yes Computerized and Single Knitting Method Machine
DONGTAI

FUJIAN,CHINA

30 Days(Negotiable)

800 sets/year
Yes Computerized and Single Method Circular Knitting Machine:
1- The machine adopts the 8/12 segment electric magnetic actuator system, with Knit, Tuck, Miss and three way
system function,can make sophisticated single jacquard composite fabric, also can equipped with spandex.
2- A wide range of Jacquard pattern can weave six color jacquard organization.
3- Because of the reliable precision assurance and reasonable process design, processing of weaving very smooth and pattern vividly, can produce garment and decorative fabric etc.
4- By simply changing cams the machine can turn into mesh jacquard, easy and short time to transfer and operate, multi-function machine,various wide range of fabric.
Performance Parameter
DONGTAI Single Computerized Jacquard Circular Knitting Machine Series

Brand

Diameter

Feeders

Gauge

Speed

Frequency

Motor Power

DONGTAI

34''-38''

72F

24G-

32G

13-20 RPM

380V/50HZ

5.5KW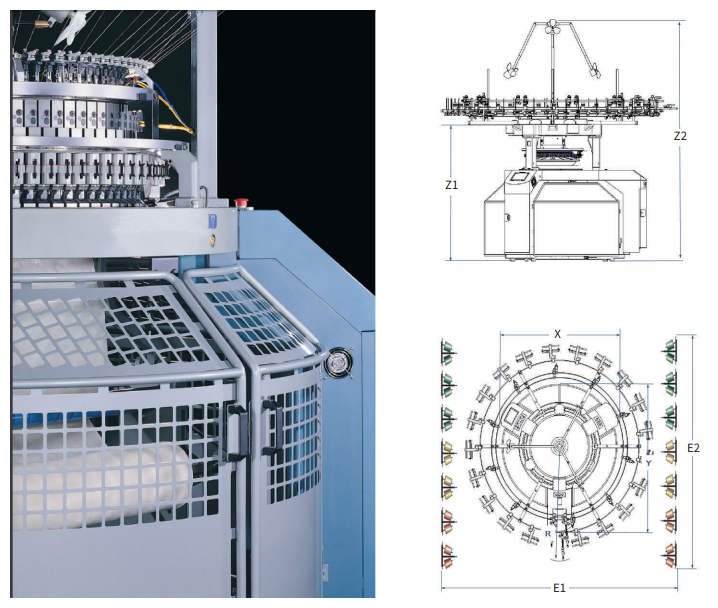 Product Description
Since its introduction in the 21st century, the DONGTAI'sfull jacquard machine has established a reputationfor the highest performance standards; thepresentation of the new generation Knitel seriesSingle Jersy Computerized Jacquard Circular Knitting Machine increases DONGTAI leading position in thisquintessential full jacquard system area.
Equipped with the new generation Piezo elementcontrol system, DONGTAI Single Jersy Computerized Jacquard Circular Knitting Machine is able to reach threetechnical ways to fulfill the jacquard request,which ability overcomes the limit range in thegeneral mechanical jacquard machine. Upon firstglance, its efficiency makes reliable output. Oncloser inspection, its jacquard technological featspresent full requested pattern design.
Main Features
▲DONGTAI offers its design software Pandora operationin Windows. With multi-function in the entiredisplay, it is easy to create complex pattern fromthis system, and converts the pattern design to thejacquard machine and pattern knits.
▲Applied with different yarns design, DONGTAI Single Jersy Computerized Jacquard Circular Knitting Machine has the advantaged abilities in the situationof less preparation, quick pattern change formatching various demands from the market. It'ssingle color, multi-color jacquard structure, andintarsia-like performances are special in leisureladies apparels, and home fashion application.
▲Moreover, current elastic yarn plating on the finegauge jacquard creates the fine touch upgradedvalue that can take people by surprise. The coarsegauge model DONGTAI Single Jersy Computerized Jacquard Circular Knitting Machine is suitable in woolman-made yarn by thickness structure design.
▲Imaging the benefit of nearly unlimited possibilitiesfrom computer jacquard, and plus translucentvisual effect. With certain parts changed, a computerjacquard machine can simply be transformedto fishnet jacquard knitting machineFishnet (mesh) is combined by two different yarnsLight weight and transparent character is perfectlymatch with the requirement of ladies wear, alsocan be decoration purpose for home textiles
Fabric Sample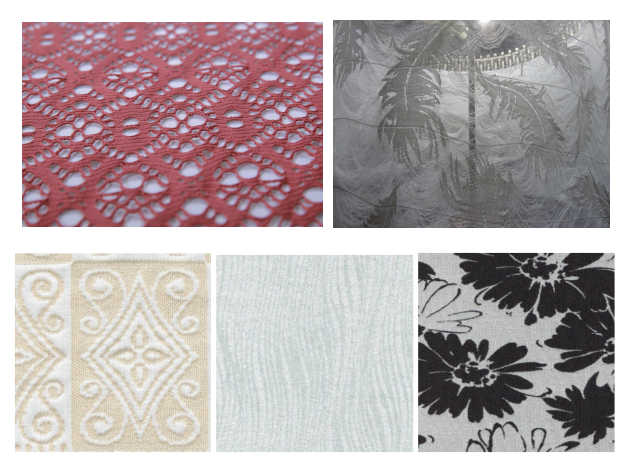 Terms & Conditions
| | |
| --- | --- |
| Validity | 30 Working days from the day of issue |
| Country of Origin | Quanzhou, Fujian |
| Payment | By 100% Irrevocable and Confirmed Sight L/C or 30%T/T advance as deposit and 70%T/T before shipment |
| Packing | Seaworthy Standard Export Packing |
| Shipment and Delivery | 45-60 Working days upon receipt of workable & confirmed L/C. Date of delivery and time of shipment shall be confirmed mutually in the form of e-mail. |
| Port of shipment | Any sea port in Xiamen |
| Insurance | CIF included |
| Pre-Shipment Inspection | If needed on buyer's account |
| Warranty | one year warranty for the mechanical products and accessories. Warranty doesn't cover vulnerable accessories such as knitting needles, sinkers, belts or damages caused by improper manual operation or force majeure factors. |
International Standard Seaworthy Wooden Packing for Export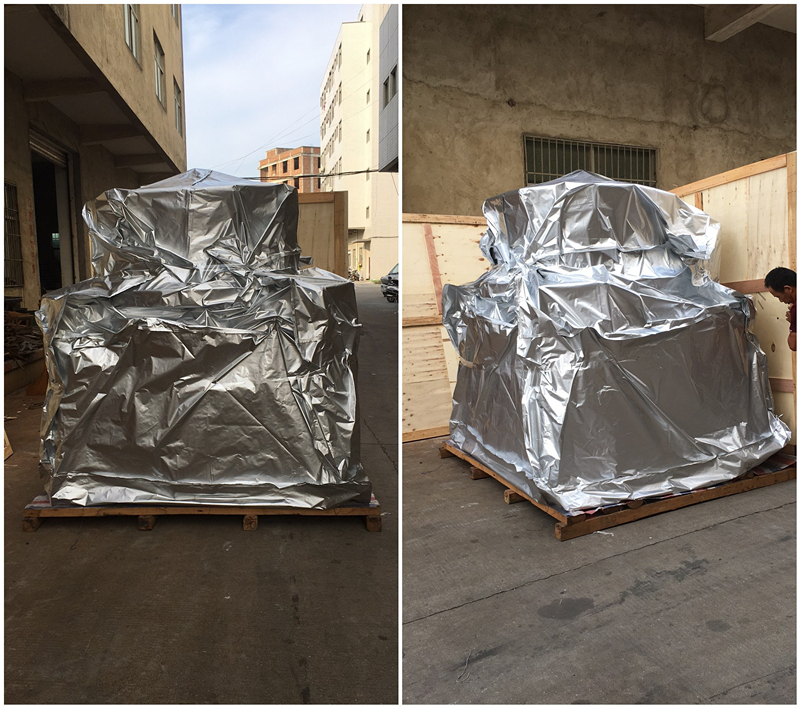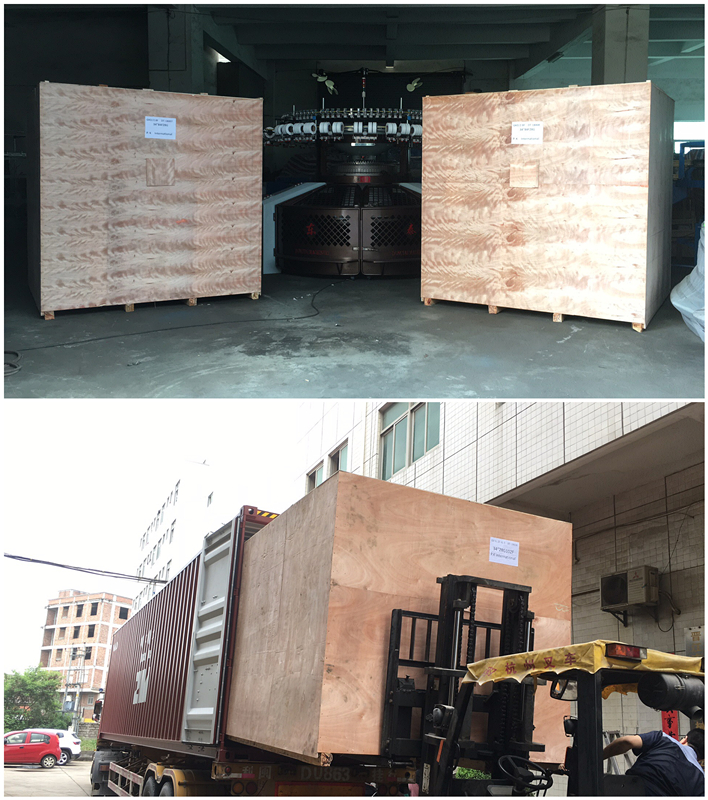 Free on site training in our factory;

Good before and after sales service

Engineers available to solve any problem in need.
FAQ
T/T and L/C are accepted

Agents are wanted

manufuture in CHINA with 22 years experience since 1997

welcome to visit our factory.
1.Q:Are you a factory or trading company?
A: We are a factory.
2.Q:How does your factory guarantee machinery quality?
A:Regarding quality as lifeline, Dongtai demands itself of high quality of products from the following three aspects:
Firstly, selection, treatment and processing of good quality Raw Materials by natural, phycial and chemical reaction

Secondly, selection and debugging of good quality and stable Machinery Equipments and Parts

Thirdly, Installation and Debugging before shipping machines to clients to ensure every part of the machine is in good condition, as well as the machine can run and produce fabrics in a correct way.
3.Q:Where is your factory located? How can I visit there?
A: Our factory is located in Yitai Industrial Zone, Longhu Town, Jinjiang City, Quanzhou, Fujian province, which takes about 30 mintues from JJN Airport(Quanzhou), one hour from XMN airport(Xiamen). No matter you fly to JJN or XMN airport, we can go to airport to pick up you to our factory. Warmly welcome all clients from all over the world to visit our factory.
1) ISO9001 Quality Management System
2) ECT Certificate of Conformity
3) LOGO Registration Certificate
4) DONGTAI Business License
5) Alibaba Gold Supplier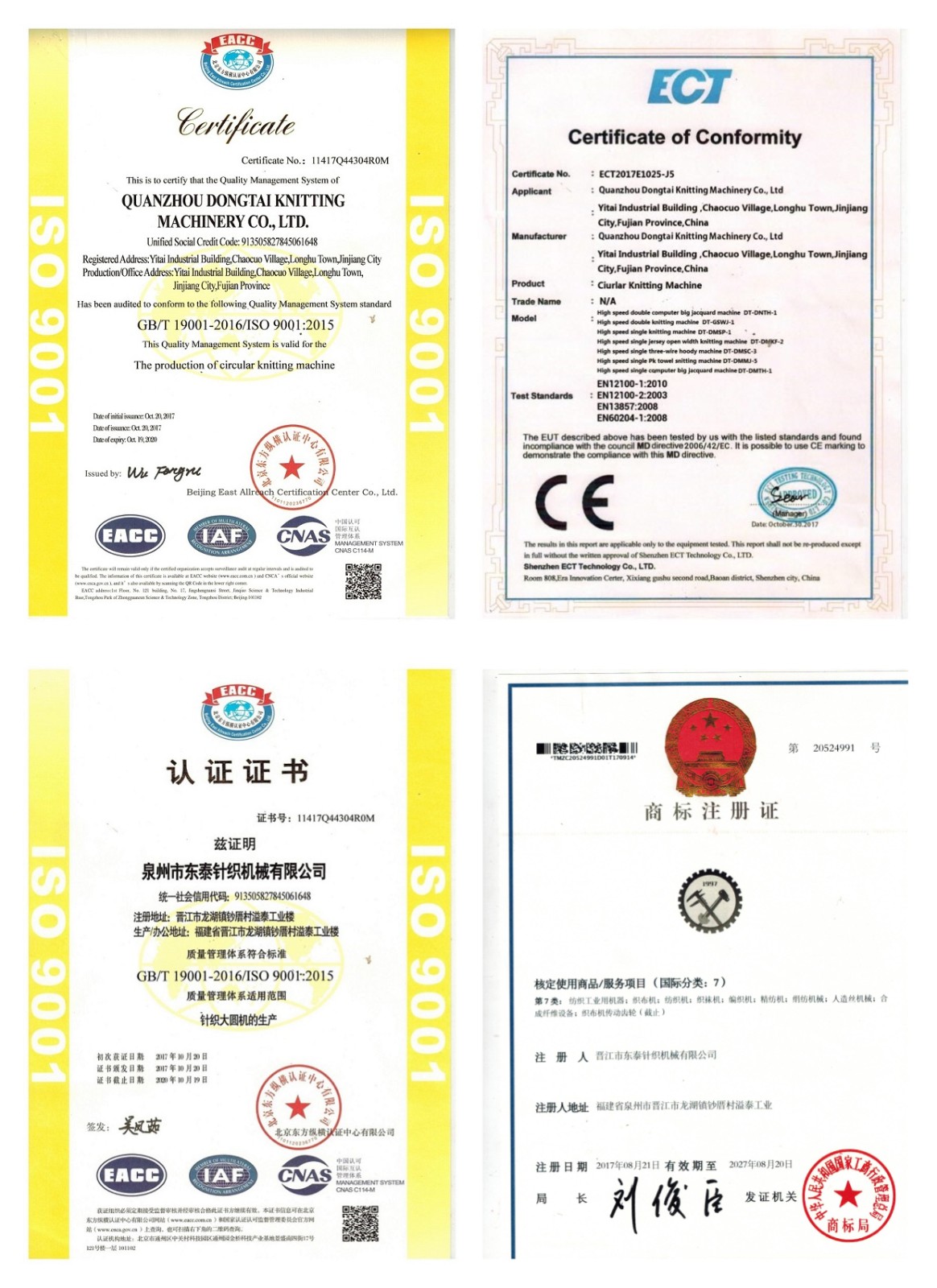 Company Information
Quanzhou Dongtai Knitting Machinery Co., ltd, founded in 1997, specializes in circular knitting machines with over 22 years of experiences.
Our business philosophy is "quality first, service best". Good Quality is our highest priority and first concern since the establishment of our company. We have our R&D department which uses the latest technology to ensure international quality standards. Our quality control team undertake strict quality checking at every stage of production process right from the selection of raw material till the products are dispatched to the clients. We have been successfully developing and producing high-performance stable and durable circular knitting machines.
With joint effort, our annual output can be up to 1,500 -2000 sets machines. We now already develop ourselves into one of the best manufacturer in China and we have occupied the big domestic market in China with more than 4000 sets machines sold in China. Besides, more than 500 sets of which are sold each year to abroad market to Southeast Asia, Middle East, South America and Africa. Until now, we are still now expending our international market by wanting agencies from all over the world.
To provide good before and after sales service, we have established our nation-wide sales and technical service network in China and world-wide team, which ensure all our clients easily reach to our professional technical and sales support.
With good price, superior quality and best service, we will be your first choice and trustable reliable partners.
Company and Facilities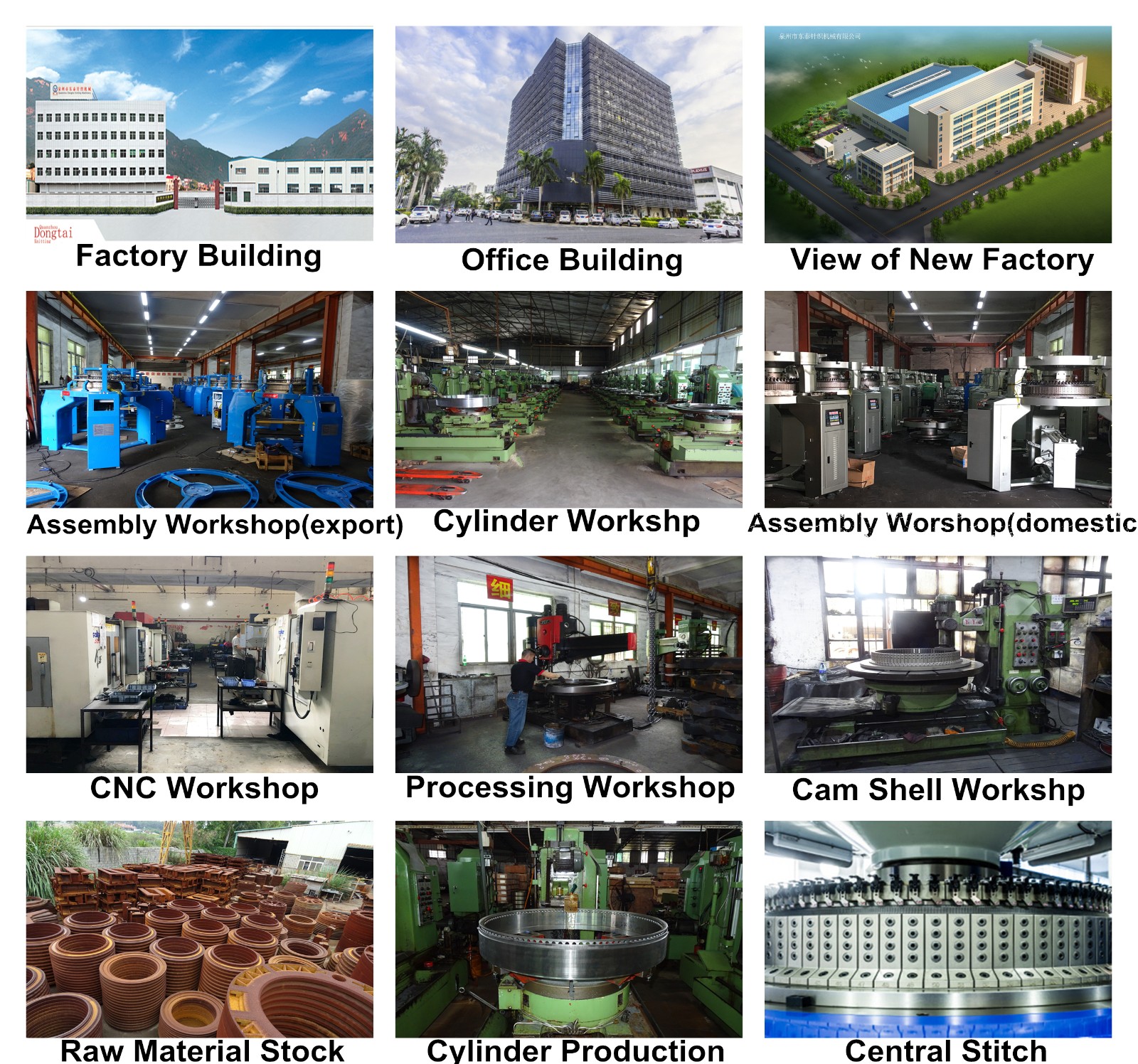 See Us at Fair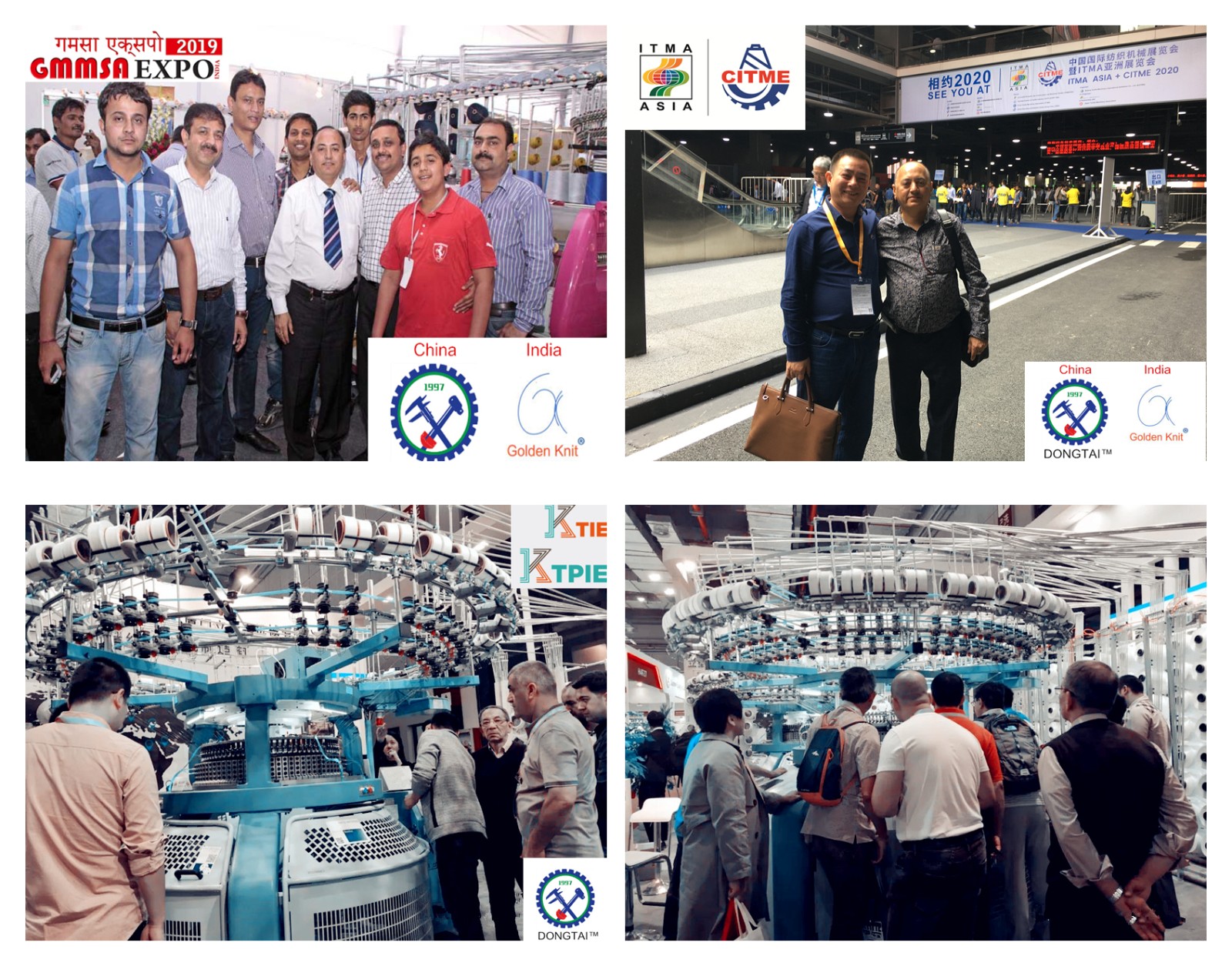 Contact Information
Thanks & Regards
Irisna Young
Phone/Wechat: +86-18876279605 WhatsApp: +86-15160370619
E-mail: dt@dongtaiknitmachinery.com
Tel: +86-0595-88158599 Fax: +86-0595-88158599