High Speed Single Jersey Circular Knitting Machine
DONGTAI

FUJIAN, CHINA

30 Days(Negotiable)

1000 sets/year
FEATURES
1.This machine adopts closed 4-track Cam design with knit/tuck/miss cams, easily operated with high precision and Lycra installation.
2.Less noise and high RPM performance.
3.Through changing the arrangements of Cams and needles, it can produce various kinds of single jersey fabrics in different density and quality.
4.The machine can be converted to Single Terry jersey and 3- thread fleece circular machines.
5.Application Area: Sweat shirt, night clothes, Vest, T-shirt, Polo shirts, functional sportswear and underwear.

Applicable Yarn Materials: cotton, synthetic fiber, silk, artificial wool, mesh or elastic cloth.

Workable yarns: silk, cotton, blend, polyester viscose and synthetic fibers, etc.
Performance Parameter
DONGTAI Single Jersey Circular Knitting Machine Series

Brand

Diameter

Feeders

Gauge

Speed

Motor Power

DONGTAI

15''-68''

3F,4F,6F/inch

10G-36G

15-30 RPM

5.5KW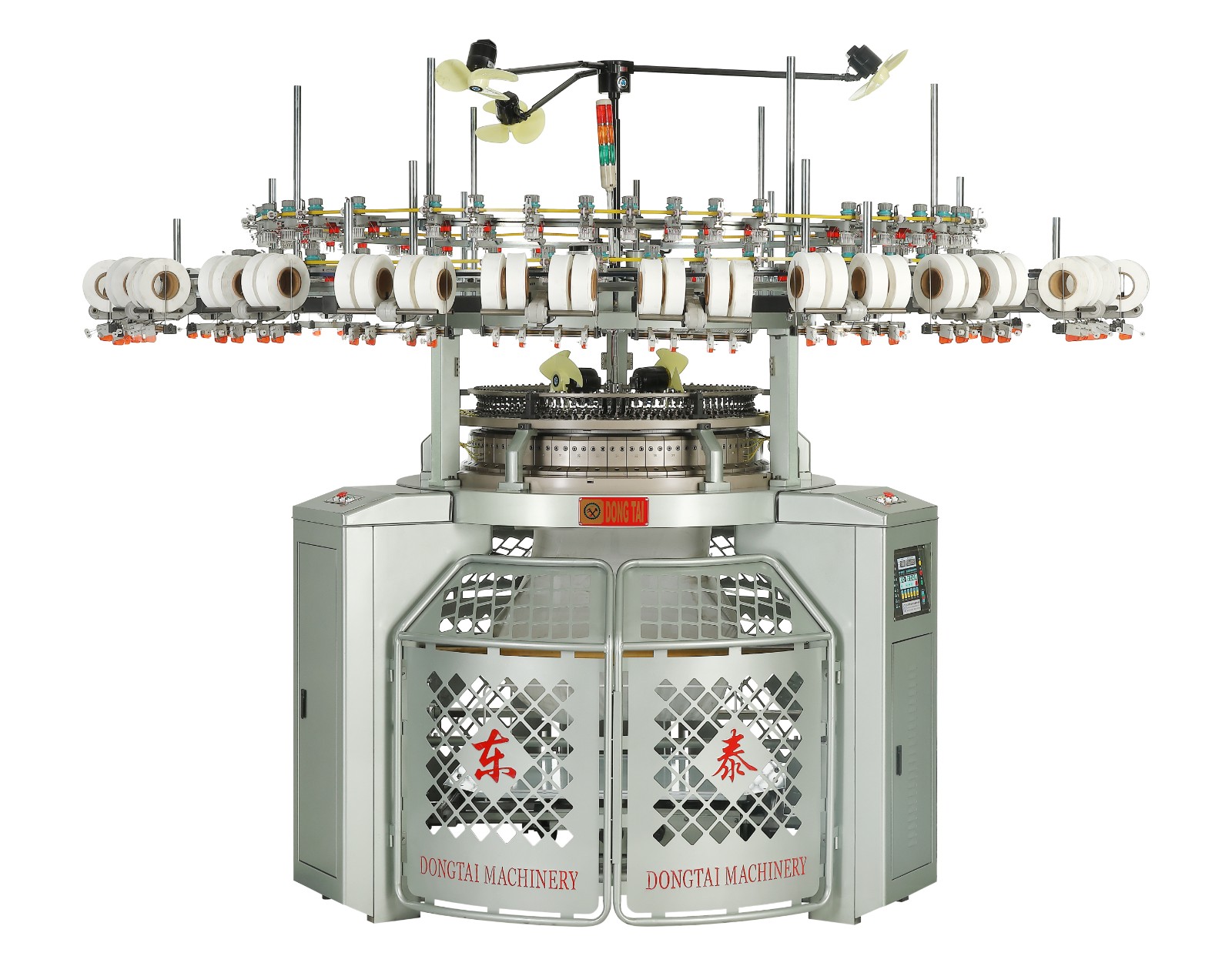 Product Description
▲The Single Jersey Series use 4 track cams seal design and is equipped with knit , tuck and miss cams. The machine can be equipped with single tubular frame and open width frame.
▲The fabric weight can be adjusted easily and efficiently by the high precision central raising and falling system.
▲With special design, the yarn carrier leads to more precise option of Lycra. characterized by an ergonomic design, the extra middle feeding yarn transfer ring makes the machinery operator more easier to monitor and carry yarn; meanwhile, the yarn carrying system is more stable and eaier to handle, which makes the machines run at a high speed.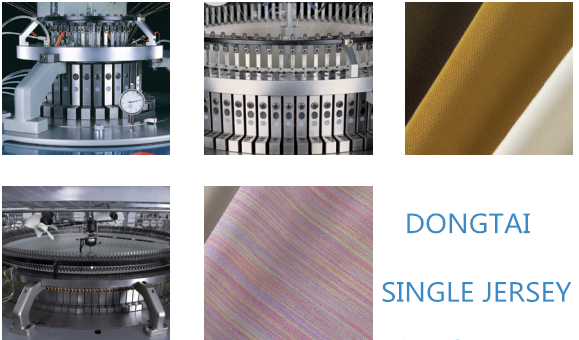 Features
Performance of the customer-oriented is notDONGTAI's reputation in single jersey, but with DONGTAI's numerous valued features, which includesin knitting head:
The new oil-based frame can stand up to openwith, heavy duty fabric roll, and even customized system.

Less noise and higher RPM performance can bepractical in the new knitting frame.

Sophisticated yarn feeding design in yarn carrier isfor multi-yarn plating. Especially in Lycra feeding and three-yarn plating.

Quality wheel gearbox is with oil bathed for highquality fabric production even in sudden stop.


Needle oil and gear lubrication are absolutely separatedwithout fabric pollution.Accurate cam positioning with backside fixing pin.

High quality cam surface for improving sinkers andneedles lifetime.

Powerful anti-dust device provides you a cleanknitting head.

Full range of machine diameter and gauge aresupplied

Selectable POMS for full factory management &qualitycontrol.
Highlights
1.Dust Removing: Dust cover is equipped on the top. It's easy to clean the machine. The middle part is adopted special method to remove dust, which makes the machine cleaner and without waste cotton.
2.Lightening: According to the requirement of knitting craft, combined with the standard of lightening installation in every part of machine from human engineering. It will use less electricity, having more light and making the operation move easily.
3.Whole machine adopts excellent iron to avoid deformity of base of machine through long natural timing effect to make sure the accuracy of machine under long time operation circumstance.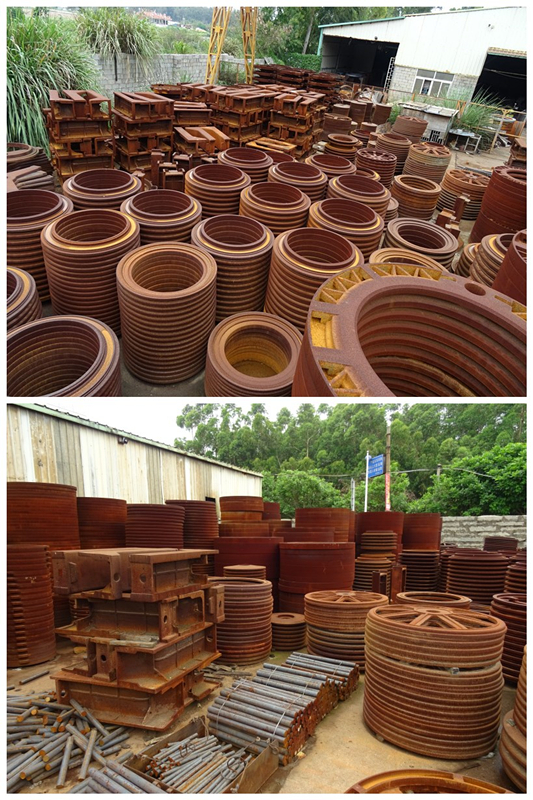 Fabric Sample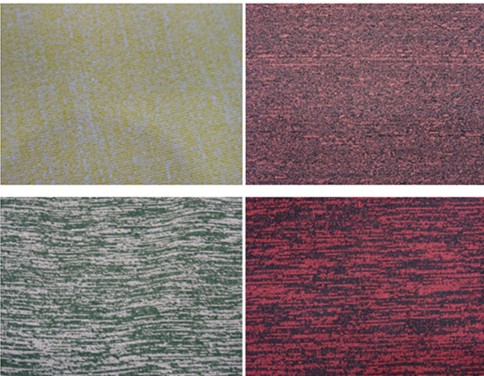 International Standard Seaworthy Wooden Packing for Export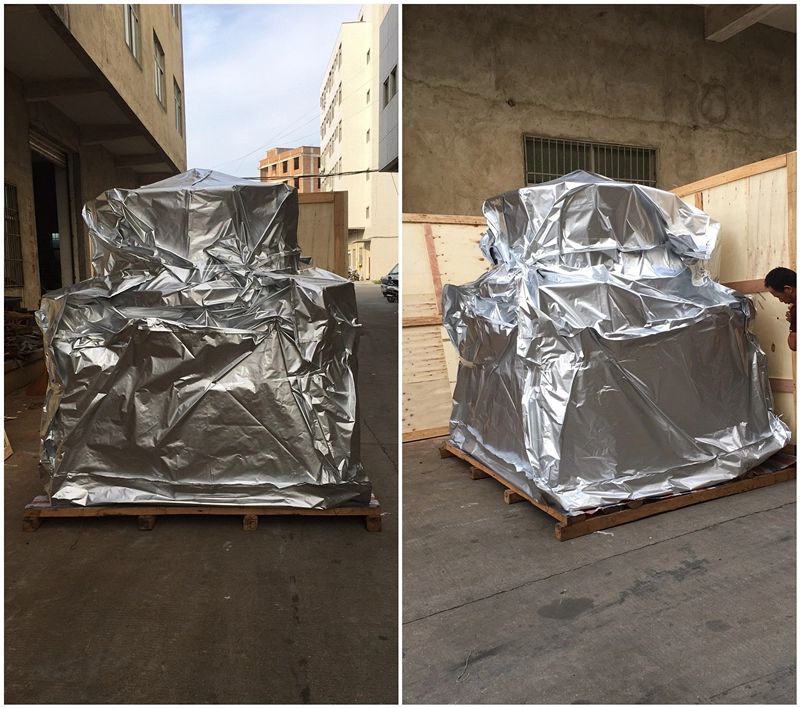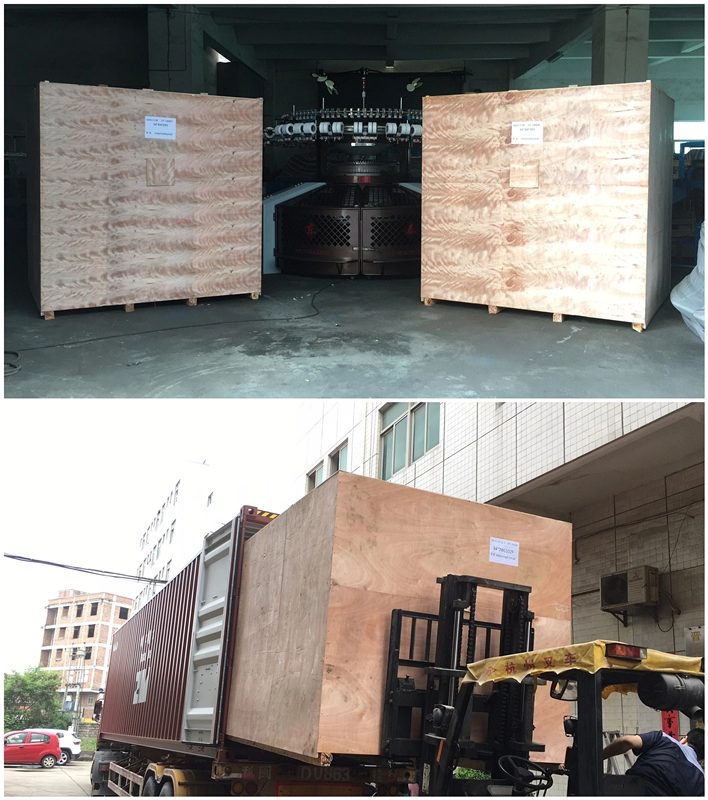 Company Information
Quanzhou Dongtai Knitting Machinery Co., ltd, founded in 1997, specializes in circular knitting machines with over 22 years of experiences.
Our business philosophy is "quality first, service best". Good Quality is our highest priority and first concern since the establishment of our company. We have our R&D department which uses the latest technology to ensure international quality standards. Our quality control team undertake strict quality checking at every stage of production process right from the selection of raw material till the products are dispatched to the clients. We have been successfully developing and producing high-performance stable and durable circular knitting machines.
With joint effort, our annual output can be up to 1,500 -2000 sets machines. We now already develop ourselves into one of the best manufacturer in China and we have occupied the big domestic market in China with more than 4000 sets machines sold in China. Besides, more than 500 sets of which are sold each year to abroad market to Southeast Asia, Middle East, South America and Africa. Until now, we are still now expending our international market by wanting agencies from all over the world.
To provide good before and after sales service, we have established our nation-wide sales and technical service network in China and world-wide team, which ensure all our clients easily reach to our professional technical and sales support.
With good price, superior quality and best service, we will be your first choice and trustable reliable partners.
Company and Facilities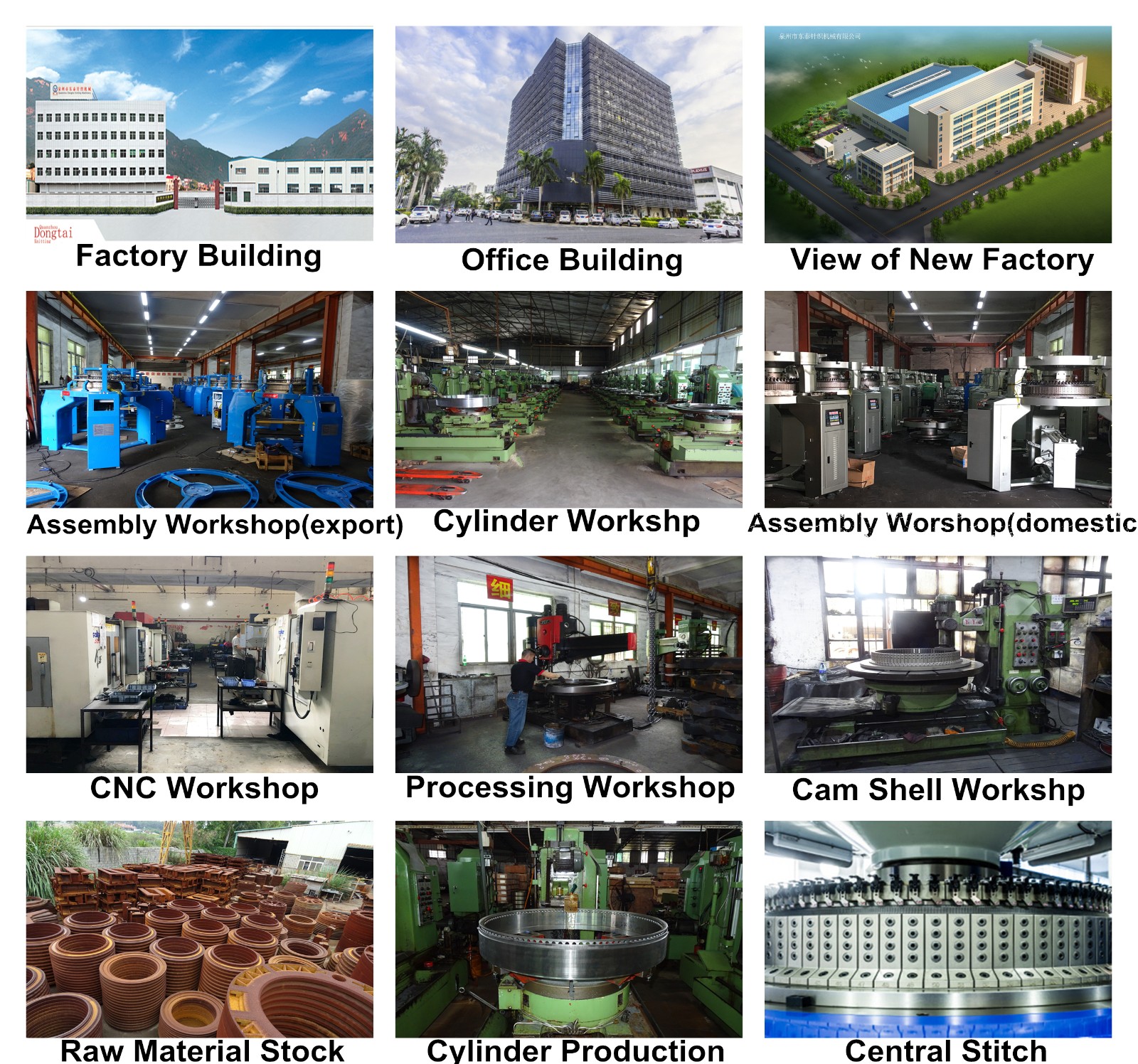 Contact Information
Thanks & Regards
Irisna Young
Phone/Wechat: +86-18876279605 WhatsApp: +86-15160370619
E-mail: dt@dongtaiknitmachinery.com
Tel: +86-0595-88158599 Fax: +86-0595-88158599