High Speed Double Rib Circular Knitting Machine
DONGTAI

FUJIAN,CHINA

30 DAYS(Negotiable)

100 sets/month
DONGTAI Brand New Rib Circular Knitting Machine
Widely used in high-volume production of soft and comfortable underwear fabric

▲Most Popular model, capable of knitting various kinds of double jersey fabric
▲Each model can be fitted with an optional Lycra feeder
▲Interchangeable design to interlock knitting machine
▲Application Area: Leisurewear
▲Applicable Yarn Materials: cotton, synthetic fiber, silk, artifical wool, mesh or elastic cloth.
Performance Parameter
DONGTAI Double Rib Circular Knitting Machine Series

Brand

Diameter

Feeders

Gauge

Dimention

Speed

DONGTAI

30''-44''

54F-78F

16G-20G

2.45m*2.28m*2.28m

15-30

RPM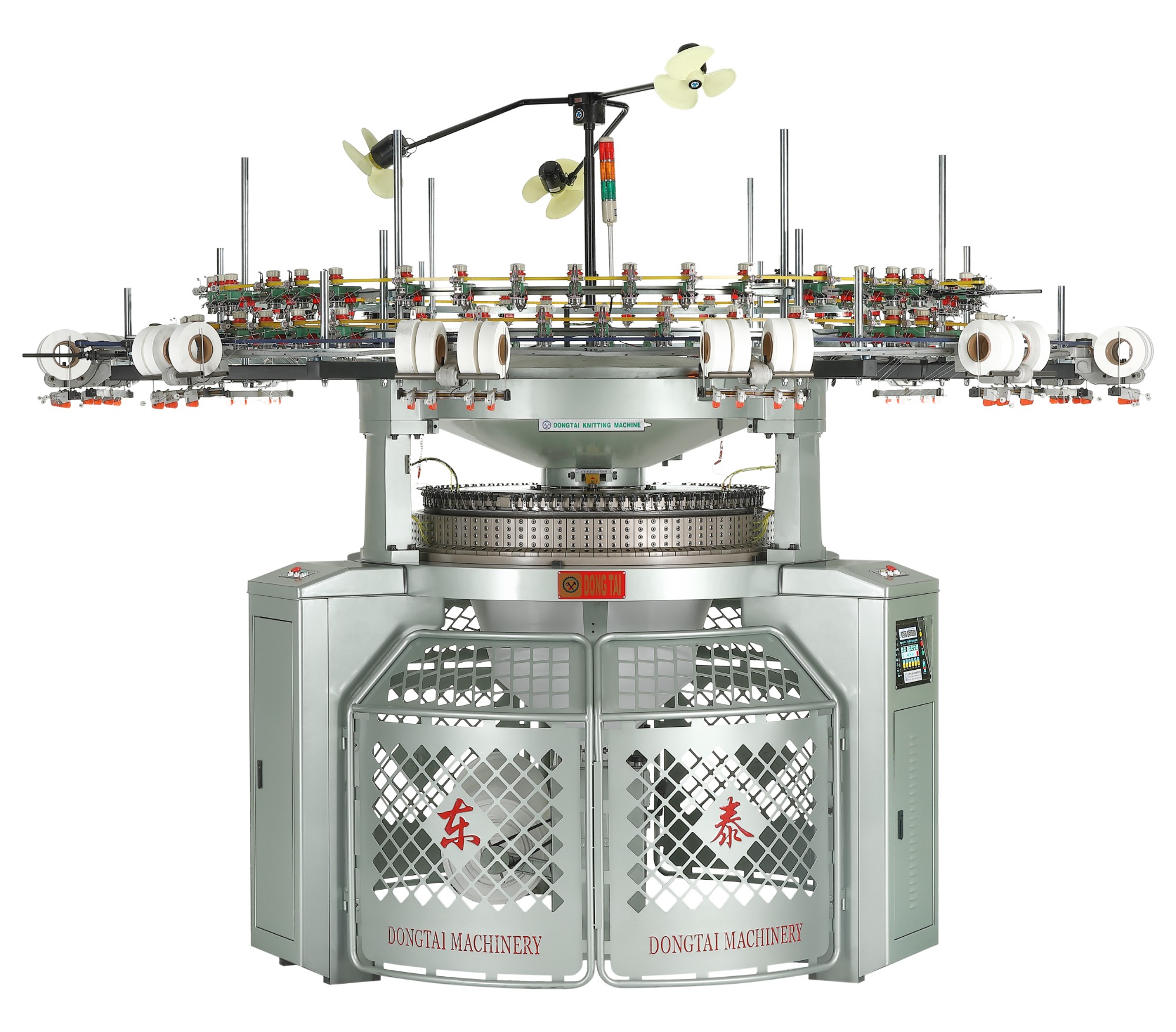 Machine Description
The Double Jersey Rib Circular Knitting Machine possesses two tracks cams for the dial and four tracks cams for the cylinder. You can easily and rapidly change the arrangement of cams and needles to knit twll, air layer fabric, interlining fabric, bourrelet, pique fabric, double sided elastic cloth, small jacquard fabric and so on. The multifunctional product supports the replacement of cams and needle cylinder with different numbers of needles, so as to serve as an interlock knitting machine, and successfully adapt to market change. Moreover, due to the 2 tracks plus 4 tracks mechanism, it is even able to produce more complex fabric like the lower texture of high grade clothing.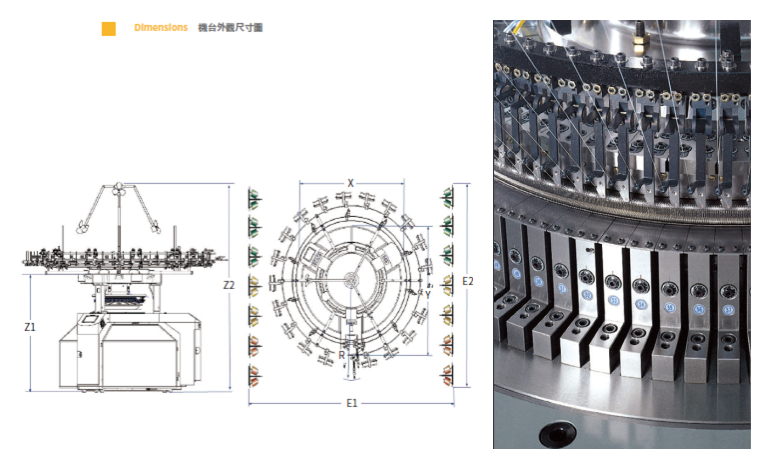 Machine Functions and Highlights
1.Since the cams are manufactured according to some special techniques and the edge of tracks has undergone a transition angle treatment, the lifespan of needles and sinkers as well as the runing speed of the machine will be greatly improved.
2.Made of high-density gray iron alloy, the cam boxes have received aging treatment for a fixed time, so as to effectively prevent possible expansion or contraction caused by the low-temperature starting and high-temperature runing, accordingly control the knitting accuracy of the machine components.
3.Besides the frame that has received a natural reaction(physical and chemical), the rib machine uses the oil-immersed gear meshing drive model with good stability and slight noise.
4.An advanced computer control system is applied to automatically monitor and control each operating parameter, such as regularly spraying oil in fixed quantity, dust removing, needle breakage detection, automatic stop when the fabric is broken or it arrives the rated output, etc.
Fabric Sample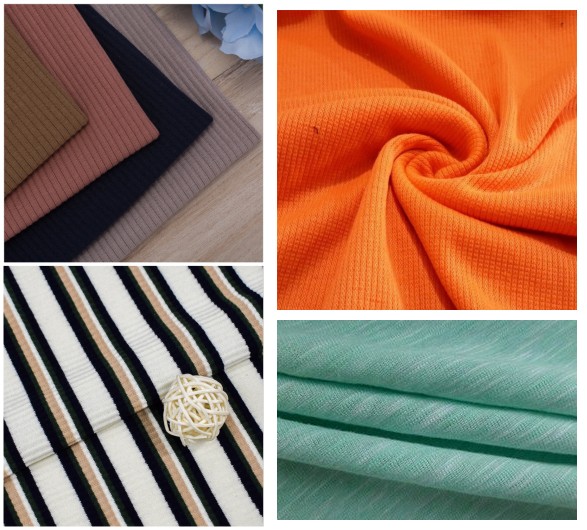 Company Information
Quanzhou Dongtai Knitting Machinery Co., ltd, founded in 1997, specializes in circular knitting machines with over 22 years of experiences.
Our business philosophy is "quality first, service best". Good Quality is our highest priority and first concern since the establishment of our company. We have our R&D department which uses the latest technology to ensure international quality standards. Our quality control team undertake strict quality checking at every stage of production process right from the selection of raw material till the products are dispatched to the clients. We have been successfully developing and producing high-performance stable and durable circular knitting machines.
With joint effort, our annual output can be up to 1,500 -2000 sets machines. We now already develop ourselves into one of the best manufacturer in China and we have occupied the big domestic market in China with more than 4000 sets machines sold in China. Besides, more than 500 sets of which are sold each year to abroad market to Southeast Asia, Middle East, South America and Africa. Until now, we are still now expending our international market by wanting agencies from all over the world.
To provide good before and after sales service, we have established our nation-wide sales and technical service network in China and world-wide team, which ensure all our clients easily reach to our professional technical and sales support.
With good price, superior quality and best service, we will be your first choice and trustable reliable partners.
Company and Facilities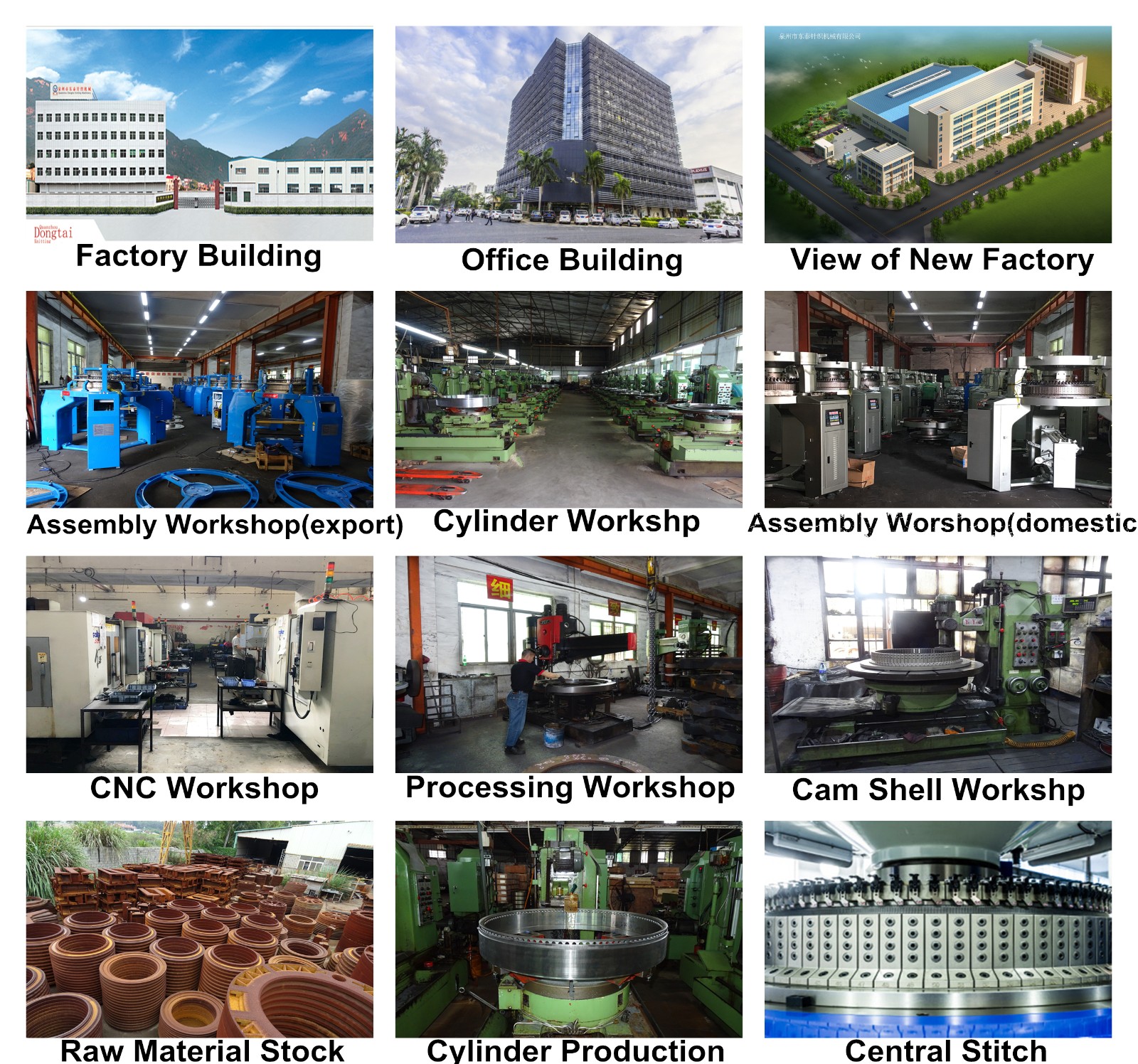 Contact Information
Thanks & Regards
Irisna Young
Phone/Wechat: +86-18876279605 WhatsApp: +86-15160370619
E-mail: dt@dongtaiknitmachinery.com
Tel: +86-0595-88158599 Fax: +86-0595-88158599