High Speed 3-Thread Fleece Circular Knitting Machine
DONGTAI

FUJIAN,CHINA

30 DAYS(Negotiable)

100 sets/month
The three thread fleece machine offers high productivity because of the high number of feeders included, replacing older, obsolete models. The length of the wool yarn can be adjusted by changing the sinkers and cams.

1. Quick and easy system for rapidgauge change
2. Multi-purpose function by interchanging specific parts
3. High-volume production with high number of feeders
4. Application Area: babies' wear and in the industry of sportswear and protective clothes.
Technical Information
DONGTAI Automatic High Speech 3 Thread Fleece Circular Knitting Knitting Machine Series

Brand

Diameter

Feeders

Gauge

Speed

Dimension

DONGTAI

26''-44''

3F/inch

18G-22G

15-30

RPM

2.45m*2.28m

*2.28m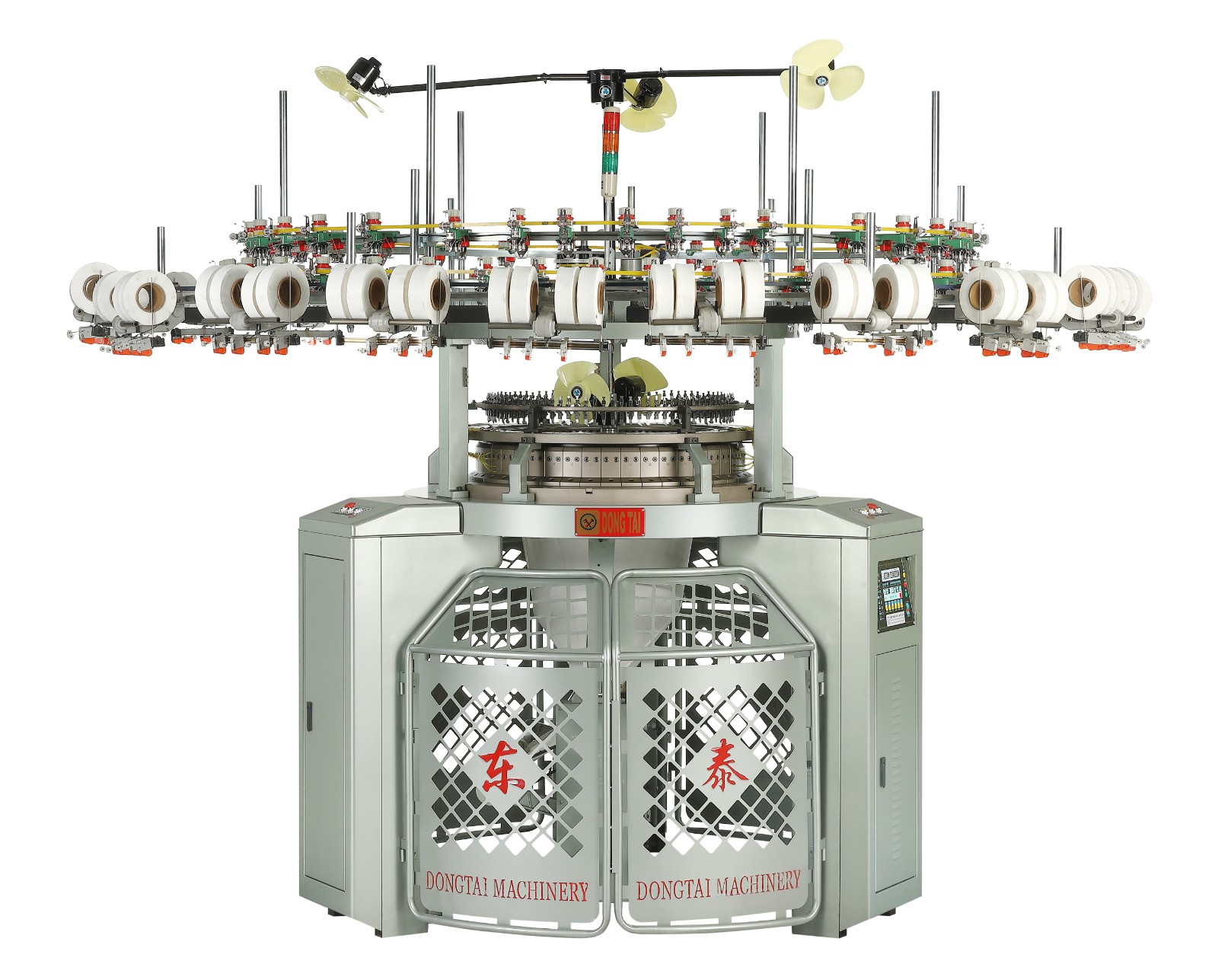 NEW DEFINATION FOR TRADITIONAL FABRICS
Embrace the joy of knitting, enjoy every step in knitting development. It's like a amazing but also enriched challenge to DONGTAI while discovering new development from existing technology. Technical & performance are way beyond the past.
▲Collecting experiences from markets, DONGTAI has developed its new type 3-end fleece machine for different fleece requirement, either pure cotton or using polyester as tie-in plating.
▲The new design of premium knitting components helps users to define craftsmanship and application range. DONGTAI always do its best to provide our customers a professional platform for knitting 3 thread fleece. Several DONGTAI Fleece M/C plating version are ready to join the range as an alternative to the traditional full cotton three-end fleece model.
▲According to customer's request, DONGTAI offers certain yarn length polyester tie-in plating, makes the mixture problem free on the fabric backside, and keeps its
elastic character, which product are very beneficially in the processing cost down control. Even innormal cotton fleece, DONGTAI also can depend on market request to make the best fleece supply in weight and fabrics character control.
With even greater levels of quality, style and equipment, once again DONGTAI's fleece machine satisfies almost demand, and redefines the standards in its class.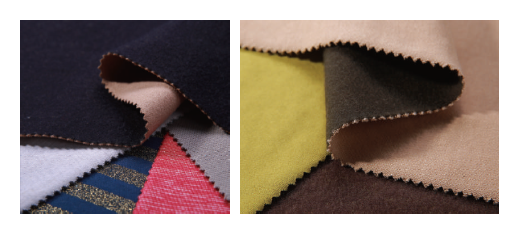 Fabrics & machine models
Fabrics: 4 tracks, 3 track, pique, and diagonal herring bone fleece for brush or without brush processing. Weight range and fleece loop structure
depends on customer's demand.
▲Yarn material: pure cotton, blend, and synthetic
Packaging & Shipping
International Standard Seaworthy Wooden Packing for Export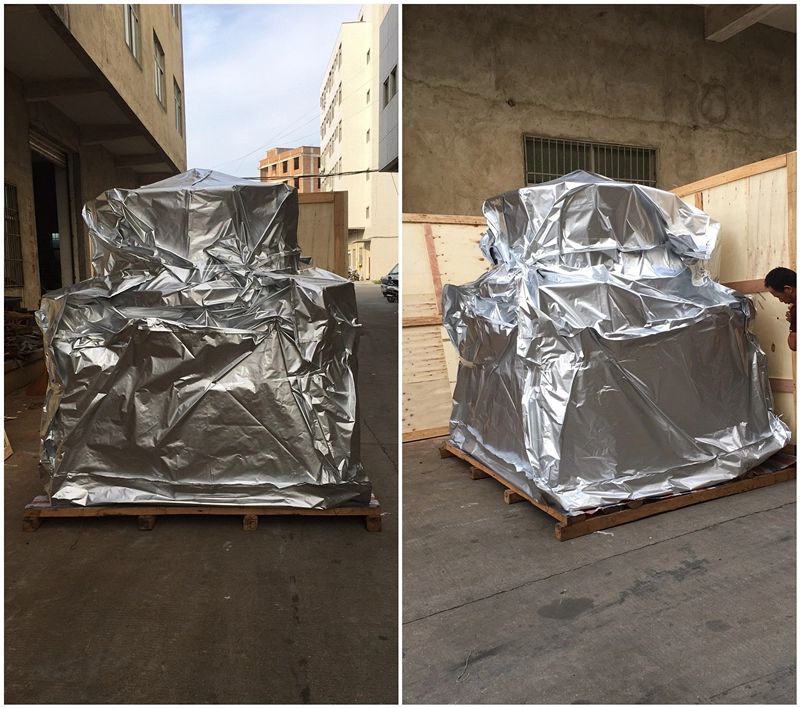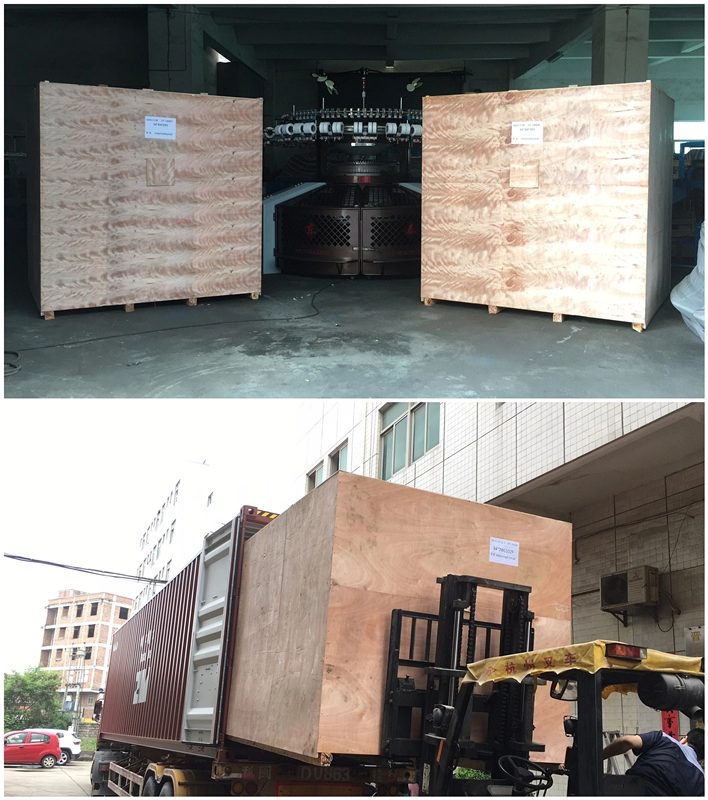 Company Information
Quanzhou Dongtai Knitting Machinery Co., ltd, founded in 1997, specializes in circular knitting machines with over 22 years of experiences.
Our business philosophy is "quality first, service best". Good Quality is our highest priority and first concern since the establishment of our company. We have our R&D department which uses the latest technology to ensure international quality standards. Our quality control team undertake strict quality checking at every stage of production process right from the selection of raw material till the products are dispatched to the clients. We have been successfully developing and producing high-performance stable and durable circular knitting machines.
With joint effort, our annual output can be up to 1,500 -2000 sets machines. We now already develop ourselves into one of the best manufacturer in China and we have occupied the big domestic market in China with more than 4000 sets machines sold in China. Besides, more than 500 sets of which are sold each year to abroad market to Southeast Asia, Middle East, South America and Africa. Until now, we are still now expending our international market by wanting agencies from all over the world.
To provide good before and after sales service, we have established our nation-wide sales and technical service network in China and world-wide team, which ensure all our clients easily reach to our professional technical and sales support.
With good price, superior quality and best service, we will be your first choice and trustable reliable partners.
Company and Facilities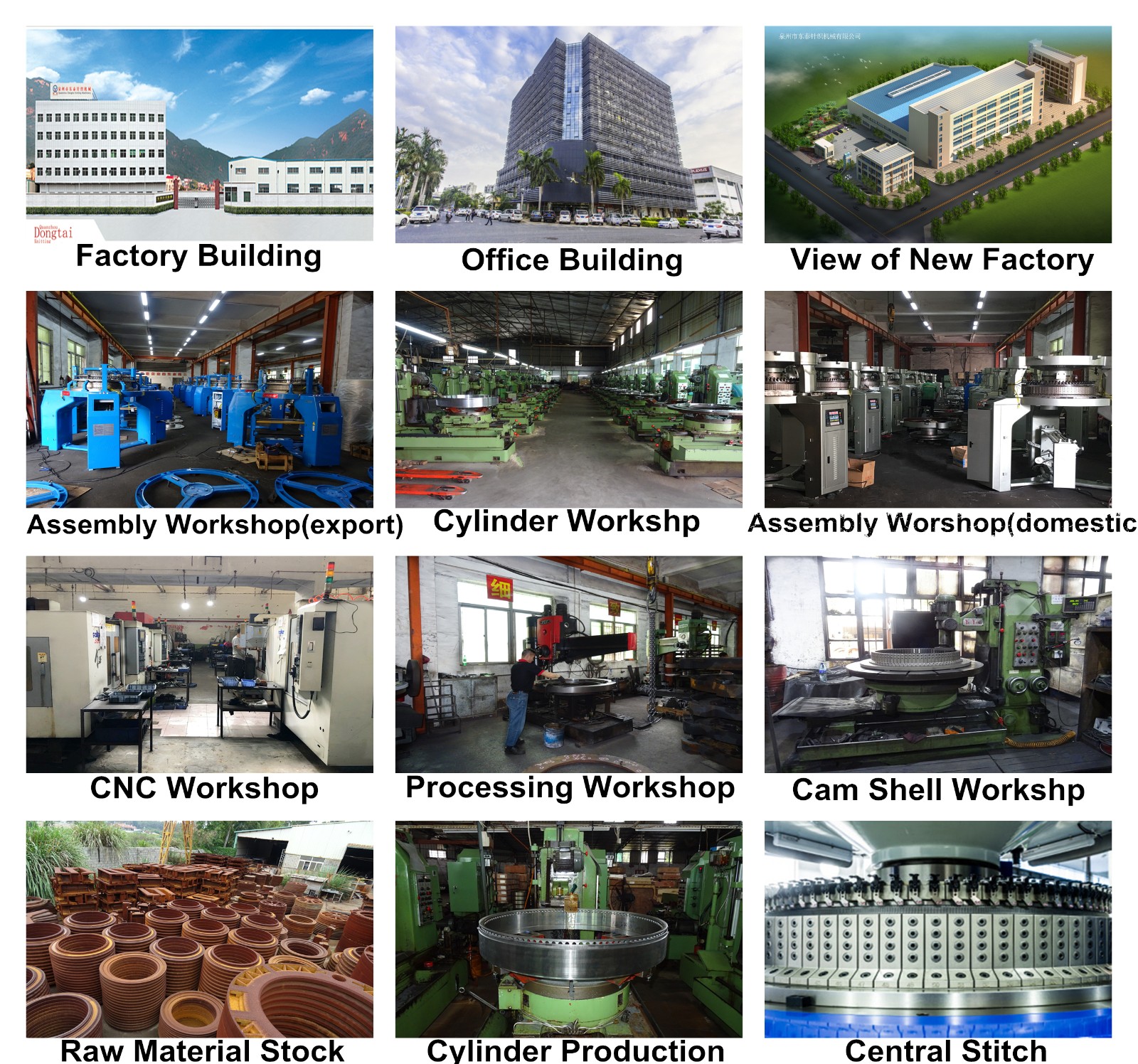 Contact Information
Thanks & Regards
Irisna Young
Phone/Wechat: +86-18876279605 WhatsApp: +86-15160370619
E-mail: dt@dongtaiknitmachinery.com
Tel: +86-0595-88158599 Fax: +86-0595-88158599