102 Sets DONGTAI Double M/Cs bought by A China Fabric Factory
With joint effort, our annual output can be up to 1,500 -2000 sets machines. We now already develop ourselves into one of the best manufacturer in China and we have occupied the big domestic market in China with more than 4000 sets machines sold in China, especially in Zhejiang province.
In Zhejiang, China. We have many clients who bought more than 40-50 sets of our circular knitting machines, among them one China client customer bought 102 sets double jersey circular knitting machines for his new fabric factory and all machines are finished installation and put into production now.
The fabric factory boss is quite satisfied with our machines and shot videos of our machines to share with us.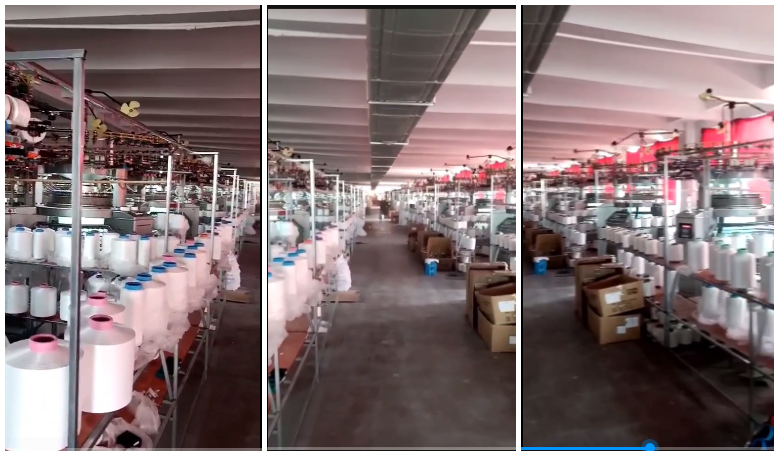 Alibaba film crew came to our client's factory with our boss and helped to shot the promotional video for us in Alibaba.